If you are on a tight budget and you want to decorate for the Christmas holiday you can still spruce up the home and make it look quite festive. Bows are one of the best things you can use to decorate and make it look like Christmas and they are super cheap.


It is best to get your favorite fabric at a fabric store. Some fabrics look nicer than others when it comes to bows for the holiday. You can purchase really cheap velvet and satin fabric for your bows. Red and green are the best colors because they are the traditional colors of Christmas. You will cut the fabric in strands of about a foot or two feet long. This usually depends on how big or small you want the bows to be.


Artificial Christmas trees look great when you decorate them with bows. You can use a simple strand of white lights and red and green bows. Bows can entirely replace the annoying bulbs that you hang on the tree. Plus, you don't have to worry about hooks and broken glass from glass bulbs. Be sure to evenly tie the bows around the tree. Don't put all red on one side and all green on the other. Artificial Christmas trees look best when the colors are spread evenly throughout the tree. It is amazing how neat the tree looks with just a bunch of bows. When the holiday is over all you have to do is pull the bows off and fold up the artificial Christmas tree.


Bows are also excellent to use around the home for Christmas. You can tie them on door handles throughout the house. It is a great way to make your houseplants look festive also. You can tie a simple bow around the container the plant is in or around the branches of your indoor trees. Some people like to strand indoor lights around their indoor trees too.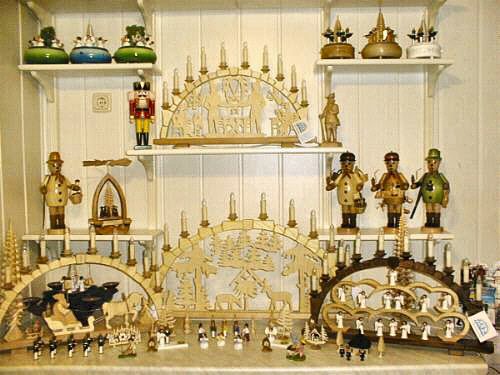 Bows also look excellent outdoors too. If you have trees outside in the front yard you want to decorate it is super simple with bows and it won't cost you much money at all. Be sure that if you do begin decorating outside you finish the job though. You never want a half decorated yard and you also don't want to have it look funny. This is why bows are the best. You can put an oversized bow on the front door, bows on the garage door, and bows on the outside trees. This looks fabulous.

Decorating for Christmas can be extremely expensive. If you are already on a tight budget for the holidays and you need a cheap way to make your home look festive, use bows. The home can look wonderful with bows. They are simple and fabric is cheap. If you choose to buy a more expensive fabric you can save the bows for next year and continue to use them every year. Bows look amazing around the houseplants, on the doors, and all over the Christmas tree.

Article source: http://www.interiorandhealth.com/


San Diego Christmas
Contact A Designer Now At Lion In The Sun 858.755.9355
View Our Products Now - View Trees

San Diego Christmas Tree Delivery
Established in November 1981 in Solana Beach, California, Lion In the Sun presents a full service San Diego Christmas Design Center to fulfill the needs of the community. A high style, Christmas Decoration design ideology permeated the original conception.
San Diego Christmas Decoration & Design
Themes are the road map of great design. Most successful decors start with a theme or better a road map on where you want your decoration to end up. From the Rose Parade to Tiffany's famous blue boxes. Restaurants use a theme to compliment their menu, and decorators turn to themes to give their rooms direction, focus, and interestropical to Seasonal arrangements, from a single rose to a full wedding event. Themed holiday decor should be the center of your decorating efforts and are lots of fun to put together. For collectors a themed tree may be another chance to showcase prized collectibles. For others, using small themed trees can add color and light to your child's room, guestroom, or a kitchen. A quick cute idea for the little one rooms, wrap a small tree with a few strings of lights, tie on everyday items (crayons and small toys, and embellish with ribbons or tiny garlands and you've created a wonderful personalized decoration. Our designers can utilize your existing theme & crafts to help create a shared vision or conceptionalize a new theme to thrill your family and friends. Many San Diego crafters can use a theme to gather handmade pieces and vintage items into a one-of-a-kind treasure.

Chances are that decorating a Christmas tree is no mystery to you. But who wouldn't like to know a few designer tricks? How about ways to get more lushness and drama? The secret is in the layers. The picture above illustrates a technique that most home decorators miss completely: using overscaled ornaments. The large silver balls and stars have a huge clean impact. Though oversized decorations often cost a bit more, they balance in the fact that you won't need many (about a dozen for an average size tree). The effect however will be stunning.
Lights first: Start arranging Christmas tree lights on the branches near the base of the tree. Weave strings of lights along the branches "inside," then move to the outer edges of the branches. Start by arranging the "filler ornaments" evenly spaced around the tree.This would include basic solid color balls (Depending on theme) that are easily found at discount stores in a wide range of colors to coordinate and enhance your decorating scheme. You'll need about 20 "filler ornaments" for every 2 feet of Christmas tree. Don't hang all your ornament on the tips of the branches. Place ornaments and other decorations 'inside' your tree this adds depth and interest. Mix one-of-a-kind special ornaments between the basic ornaments. Plan to use at least 10 special themed ornaments for every 2 feet of tree. As your collection grows, put the special ornaments closer together.
Simple equals elegant. Once you choose your theme stick with it. Resist the temptation to continue adding and adding, Above a office interior is clean and elegant folowing the simple is elegant rule. Choosing a color scheme will make all of your decorating decisions easier. Select a color scheme based on things you already have, on a favorite holiday decoration, on appropriate colors for your theme, or based on the colors in your home. Above the white Christmas theme is not over powered with bright colored presents under the tree. Notice the even the poinsettias's in the background are off white rather then brighter contrasting colors.
Add consistency throughout your holiday decor by repeating colors, themes, and decorating elements. If your choice is "red beaded fruit" for example, then use it on your front door wreath, on your stairway garland, on your Christmas tree, and in your centerpiece. Use this principle of repetition for a color scheme, choice of ribbons, patterns, ornaments, and motifs. Repetition also means that you'll need to make, or purchase, enough of something to really make a statement. Collect elements over the years or make a commitment to buy 10 bolts of the "perfect" ribbons to get the look you want. Proportion - Vary the size of the elements used in holiday decor. For example, decorate your tree with a mix of small, medium, and larger ornaments. Or, pair garlands in varying widths for more interest, or even mix light sizes on the tree. Use holiday nosegays to make a statement.
Our top selling product is called "The Designers Choice!". Let our designer create a special piece that stuns your recipient with awe and sends an unequivocal message of panache and flair. You select the price and we select from the best of the season to build the most beautiful arrangement .For whatever occasion, you may reach us directly at (858) 755-9355. We stand ready to assist you from ordering and sending flowers for friends and loved ones to Solana Beach, creating the perfect indoor plantscaping enviroment you will treasure for years Solana Beach Flower & Plant Delivery.